Oslo, Norway – September 6, 2023 – Dune: Spice Wars, the ultimate Arrakis 4X strategy experience developed by Shiro Games and published by Funcom, is set to release out of Early Access on September 14th. The full release will bring the sixth major content update since the game entered Early Access, introducing the opulent and politically sharp House Ecaz. With a total of six factions now warring over the priceless spice, the pursuit of power is as unpredictable as the sands of Arrakis themselves.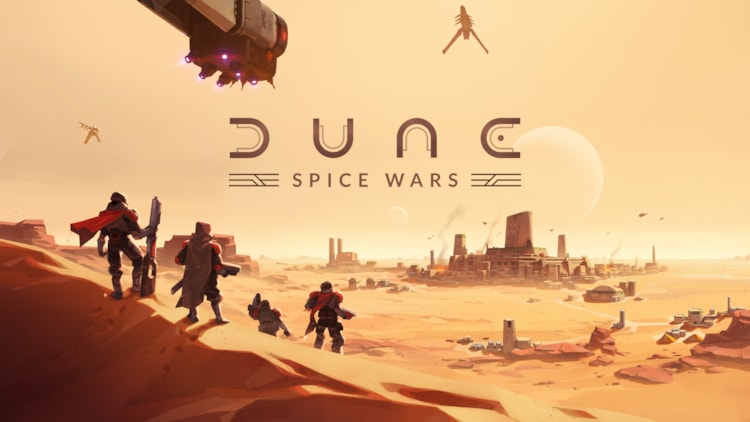 Throughout Early Access, Dune: Spice Wars has continued to grow and be refined thanks to a clear content roadmap and feedback-based updates.

The new arrivals, House Ecaz, wield power like a paint brush, rapidly expanding its influence across the hostile canvas of Arrakis, where sun and sandworm devour all. The prestige of their artworks grants them unique power over the Landsraad, letting them stand toe-to-toe with even the Atreides in terms of political clout.

Dune: Spice Wars is a grand strategy 4X game played in real-time, with countless paths to planetary domination and control over the spice. In solo or multiplayer, gain the upper hand through any combination of intrigue, warfare, politics, industry, and subterfuge.
The sci-fi masterpiece by Frank Herbert, Dune, is the narrative foundation upon which Dune: Spice Wars is based, and it informs the game's design deeply, going beyond flavor and setting. The epic scope, Machiavellian plotting, and brutal backstabbing shine through every facet of the gameplay, which remains easily accessible thanks to clear tutorials and an easy to learn, but hard to master array of systems and mechanics.

Dune: Spice Wars releases out of Early Access on September 14. Explore the game in full detail on the official website: https://dunespicewars.com/.
ABOUT FUNCOM
Funcom is an independent developer and publisher of online games for PC and consoles. Funcom has provided outstanding entertainment since 1993 and continues to expand its track-record of more than twenty released games. Titles include 'Conan Exiles', 'Secret World Legends, 'Age of Conan: Hyborian Adventures', 'The Longest Journey', 'Anarchy Online', 'The Park', and 'Dreamfall: The Longest Journey'.
ABOUT SHIRO GAMES
Shiro Games is an independent video game development studio based in Bordeaux, France. The team is made of talented and passionate developers who strive for excellence and are brave enough to make bold decisions on a daily basis. Titles include 'Evoland', 'Evoland 2', and the critically acclaimed RTS 'Northgard'.