Oslo, Norway – June 22, 2023 – The invasion of the Exiled Lands has begun. Funcom are proud to announce that today, the first Chapter of Conan Exiles' Age of War has arrived, bringing a free feature-filled update and a new Battle Pass brimming with cosmetics. Witness the prelude to war in today's launch trailer.



As the ancient and powerful Stygian empire marches on the Exiled Lands, unite your clan with a custom emblem that you can put on shields and banners, then scour the land for treasure to display in your vault. Befitting the Age of War, the combined effect of improvements to stamina, enemies, and combat mechanics make for a vastly improved combat experience. Fighting for your life in Conan Exiles now feels more rewarding than ever.

Today's update marks the first of three coming in the Age of War, and all of it is free. Additional paid content comes in the form of cosmetics available through the Battle Pass and Bazaar Item store, which includes new styles of building pieces, armors, weapons, pets, mounts, and much more!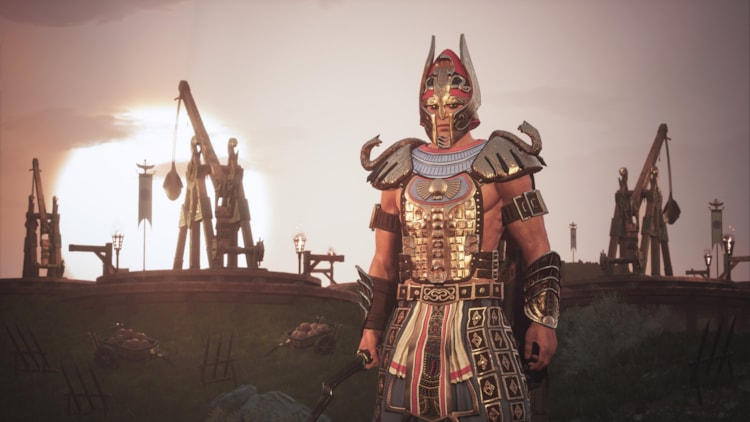 Several additional features are already confirmed for Chapters Two and Three, including improved and expanded purges, recruitable mercenaries, upgraded enemy AI, and a PvE raid against the Stygian invaders, with even more to come.

To celebrate the launch, Conan Exiles is free to try starting today on Steam, Xbox, and the Epic Games Store, with deep discounts on the base game, Isle of Siptah expansion, and all DLCs! Additional discounts are available for Xbox Game Pass members and PlayStation Plus members.
Steam: Free Week, 22 – 29 June. Up to 60% off.
Xbox: Free Play Days, 22 – 25 June. Up to 60% off +10% for members.
PlayStation: Up to 60% off +10% for members.
Epic Games Store: Free Week, 22 – 29 June. Up to 60% off.
Age of War, Chapter 1 is available now on PC, PlayStation 4, Xbox X|S, Xbox One, and Xbox Game Pass.
ABOUT FUNCOM
Funcom is a developer and publisher of online games for PC and consoles. Funcom has provided outstanding entertainment since 1993 and continues to expand its track-record of more than twenty released games. Titles include 'Conan Exiles', 'Secret World Legends, 'Age of Conan: Hyborian Adventures', 'The Longest Journey', 'Anarchy Online', 'The Park', and 'Dreamfall: The Longest Journey'. For corporate information please visit
www.funcom.com
.